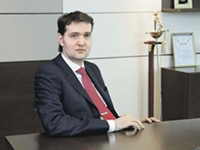 Aviation refueling operator does not have to be a part of a major oil company to offer best prices to air carriers. Aerofuels, the private operator, has proved that. For 18 years, the company has grown from one refueler at Ulan-Ude airport into a refueling service provider at more than 1,000 airports worldwide. VLADIMIR SPIRIDONOV, the Director General of Aerofuels told SERGEY STARIKOV, RBC Daily reporter about the most convenient country to work in, market prospects, and the brand new kerosene.
— A few years ago I heard that foreign airlines preferred to buy Russian fuel for future use and tanker it.
— The price of fuel in the Russian market is 10-15% lower as compared to Europe. Airlines are fighting for every penny trying to catch the lowest price. If Russian oil companies raise the price, then yes, airlines take more fuel in their departure points to buy less in Russia. To respond within a day, the airlines use sophisticated software to figure out if the most profitable refueling is in departure or arrival point.
— Why is fuel so expensive in Europe? After all, they have no excise duty and corruption?
— Historically, kerosene is more expensive in Europe than in Russia. Another 10-12 years ago, the difference was much higher. In 1999, fuel at European airports cost $300 per ton, while in Russia the price was only $100-120. That was the prime-time for Russian airlines. Another thing, our carriers flew Tu-154, Il-86, Il-62, which had poor fuel efficiency as compared to their Western counterparts. Nowadays, domestic airlines fly Boeing and Airbus, and the price difference reduced to 5-15%. However, it does not persist all the time, because sometimes crisis happen to be. In 2011 Moscow lacked kerosene, and within three days prices leapt to $200 per ton, and the price of fuel in Moscow exceeded European by $150.