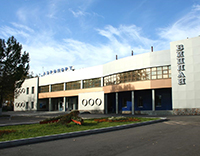 The International Airport of Cheboksary summarized their operation for the past year. The company, being a part of Aerofuels Group of Companies since 2016, showed great results: during 2017 the airport rendered services to 251 700 passengers, which exceeds previously planned rate of 200 thousand, and as for 2016 the growth made 52,7%.
According to The International Airport of Cheboksary press service the company achieved such growth of passenger flow mainly at the expense of new flights engaged during summer season: the airport returned summer flights to Anapa, and resumed passenger airline service to Antalya, Turkey. A number of flights to the capital grew and remained the most popular in Chuvashia In 2017. More spacious aircrafts are used in all main airlines.
The company management and team are working at the route network increase and rendered services improvement to enable residents of Chuvashia and adjoining republics to travel by air with ease.
The International Airport of Cheboksary press service: http://aerocheb.ru/